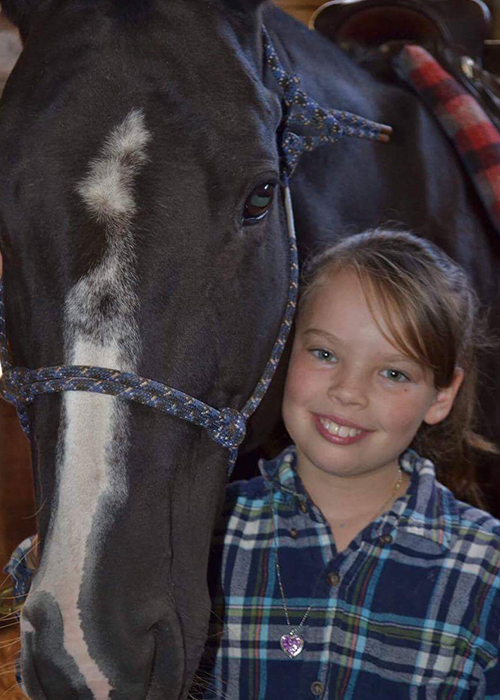 Pepsi
American Quarter Horse
Pepsi is an American Quarter Horse. She is a very kind and gentle horse who loves hugs and little kids. She likes to lower her head to their level so she can get more cuddles. Pepsi is trusted with carrying Bit by Bit's fragile clients.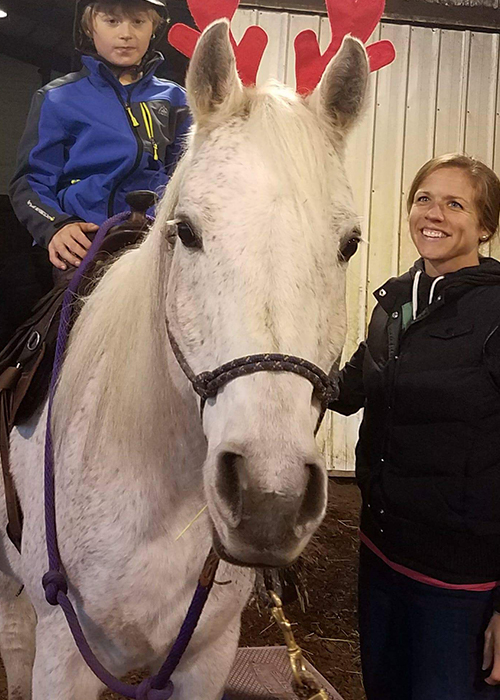 Winchester is a Polish Arabian. He was Erin's personal horse for 18 years before he joined the Bit by Bit team. He loves treats and will bow for them. He sometimes nods his head in agreement to conversations.
Ardie
Clydesdale, Quarter Horse Cross
Ardie is a Clydesdale, Quarter Horse cross. He was previously a sheriff's posse horse and is the clown of the barn.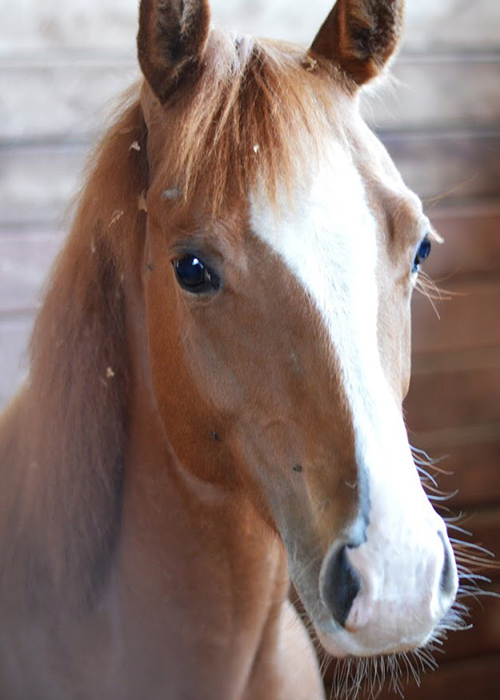 Journey
American Quarter Horse Colt
Journey is an American Quarter Horse colt born at Bit by Bit in 2016. He loves to snuggle and take naps. He is a very willing and easy-going horse. Though he is still growing, Big Ardie is his best friend.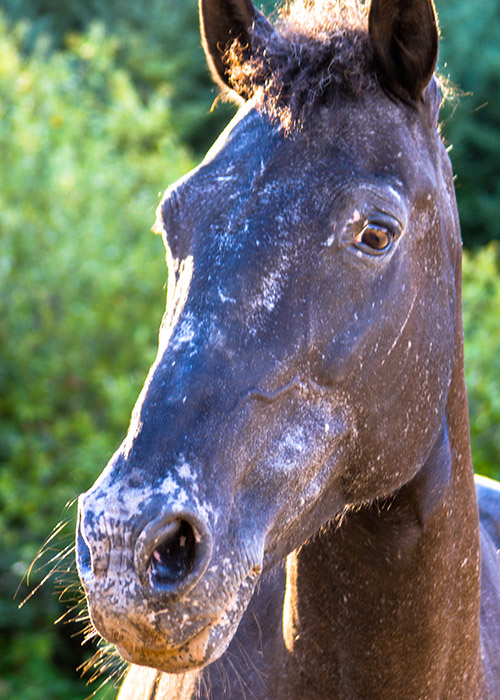 Star is a POA pony who has been in 4-H, parades, and lived at a cattle ranch. Her previous owner is a leukemia survivor. He said she was his reason for living but he grew too tall for her, so she came to Bit by Bit. Star loves to work but is known for falling asleep during sessions. Her favorite game is soccer.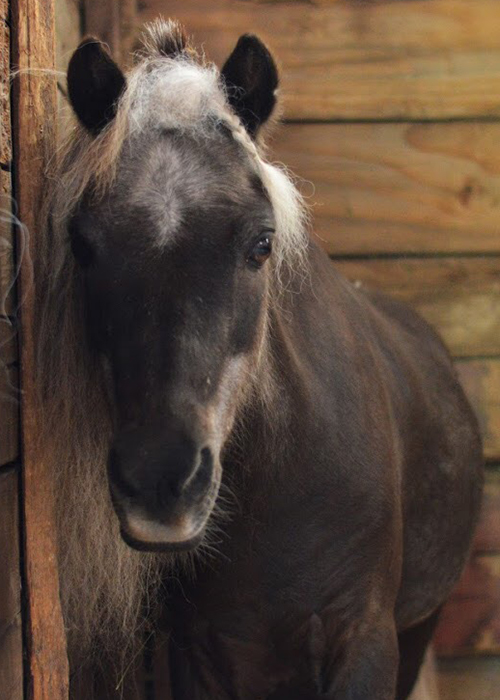 Cosmo is a shetland cross pony. He has done some gaming and has carried a flag. His small size helps him win the confidence of timid riders.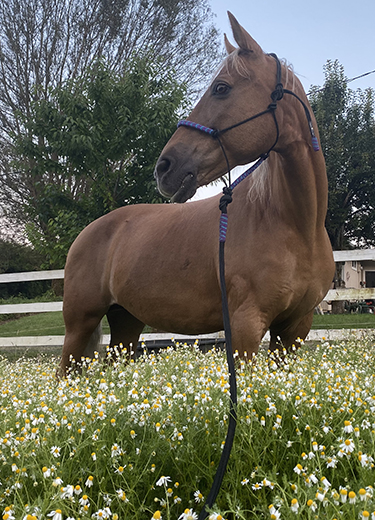 Gem
Golden Palomino Tennessee Walking Horse
Gem is a beautiful golden palomino Tennessee Walking Horse. Before joining Bit by Bit she was a competitive trail horse and a best buddy to her to her owner. Gem is a very empathic horse who is particularly skilled in caring for bereavement patients and children. She is related to Roy Rogers' famous horse, Trigger.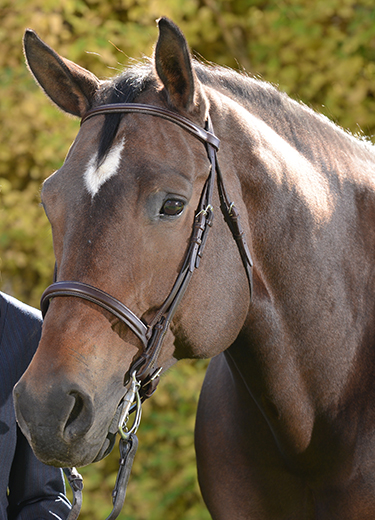 Lovely Ali is a registered American Paint Horse. As kind as she is tall, she is a favorite everywhere she goes; she can carry everyone, from our tiniest client to our tallest. Ali has had training in many disciplines, and was a show horse before joining Bit by Bit.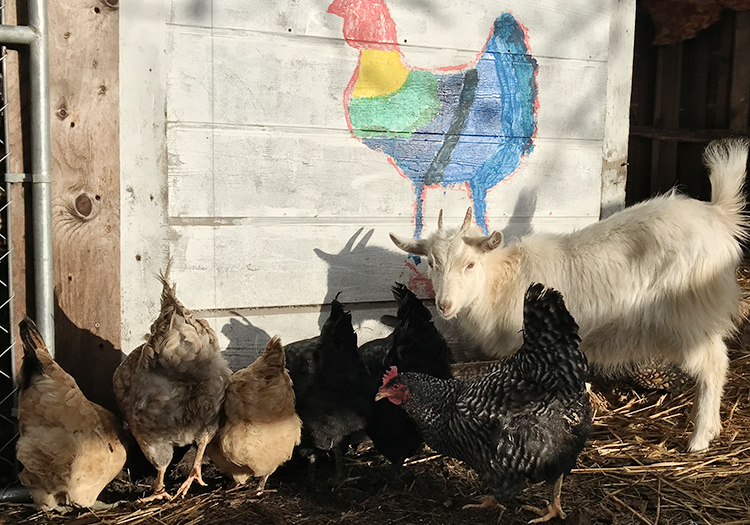 Meet More of Bit By Bit's Two & Four Legged Friends!
Remembering Gracie
1993 to 2018
Gracie
Morgan, Arabian Cross
Beautiful Gracie was one of the founding horses at Bit by Bit. A Morgan x Arabian cross, she was trained in dressage and mounted shooting. Despite being the grandmother of the barn, she particularly enjoyed gaming! Her kind and gentle presence is missed by all.