Bit by Bit founder, Erin Bradley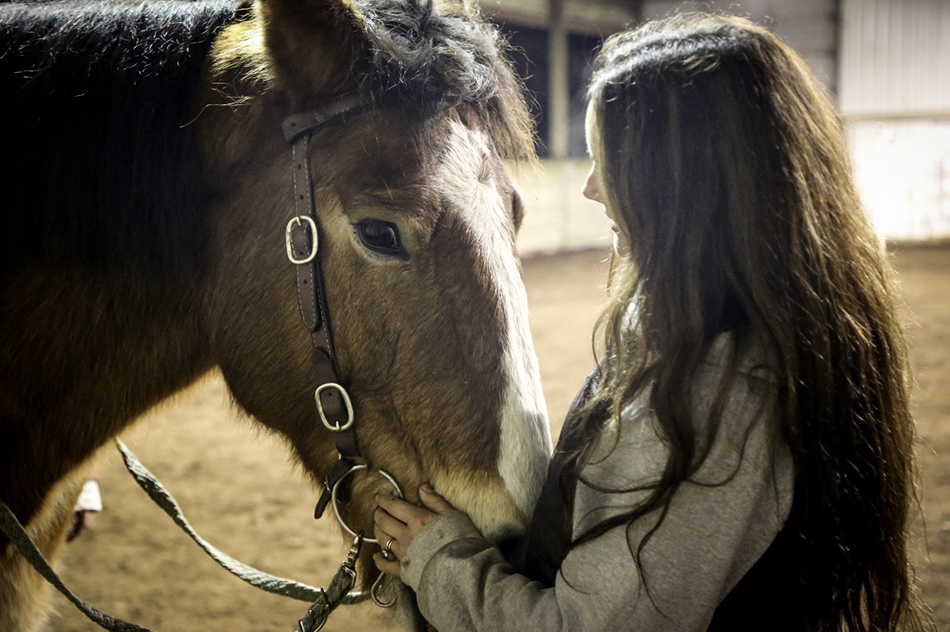 Bit by Bit founder, Erin Bradley, was a horse-crazy girl for as long as she can remember. Growing up in Fair Oaks, California, outside of Sacramento, Erin babysat and cleaned stalls to pay for her own horses. She showed Arabians and later owned several off-track Thoroughbreds. Winchester, one of the Bit by Bit therapy horses, has been part of her family since 1999.
Erin was inspired to start Bit by Bit by her uncle, who was paralyzed in an automobile accident, but who continued to lead an energetic and active life, despite his inability to walk. She also found her calling through conversations with a friend about the lack of activities for her young daughter who had Down Syndrome. As she found out more about equine therapy she saw a need, not only for her friend's daughter, but for many others in her community, that she could help meet.
In addition to running Bit by Bit full time, Erin is married and is the mother of a grown son, who is a diver and submariner in the U.S. Navy, and two daughters. Her family members enthusiastically support her work and serve as volunteers with clients and horses.
Erin is currently obtaining her Professional Association of Therapeutic Horsemanship International (PATH) certification.